2005 Bella Sara trading cards.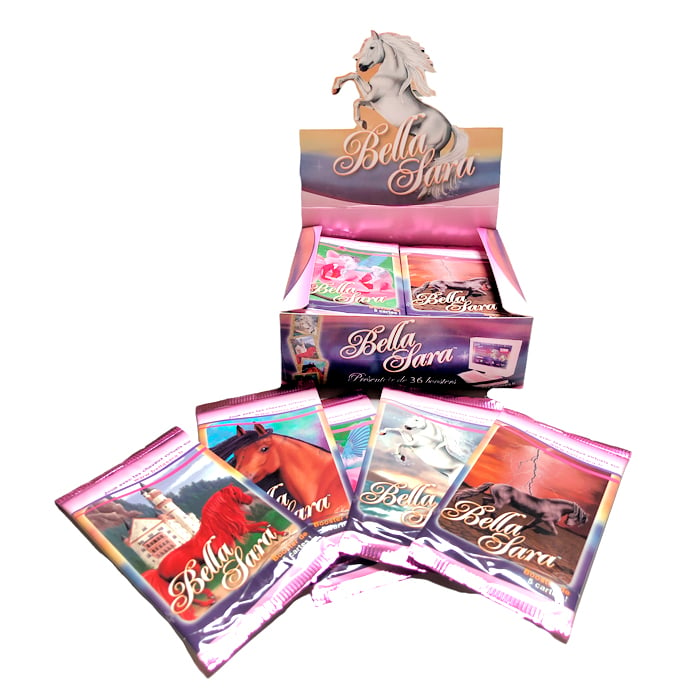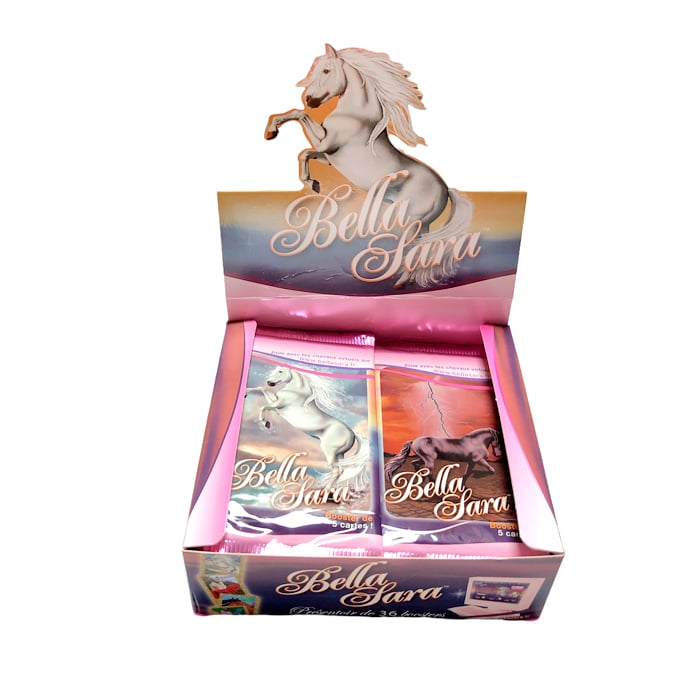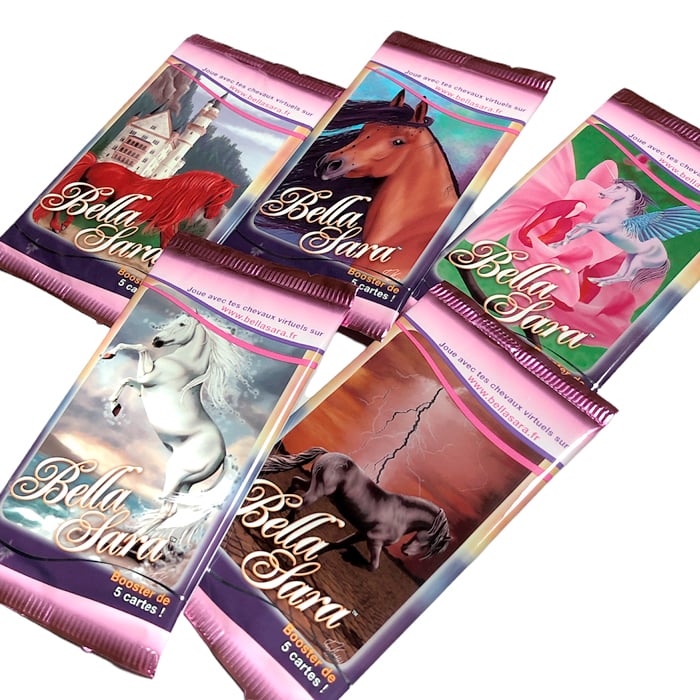 2005 Bella Sara gold cards
2005 From Belgium.
Bella Sara cards were produced from 2005 and are organized in 'sets' or series that include dozens of horses with positive messages of self-affirmation, love, and acceptance. Depending on the series, each set can include common, rare, shiny, item, lenticular, and/or promo cards.
Each pack includes 5 cards.
Collect them!