Vintage 1992 Grimace Thermometer (JAPAN)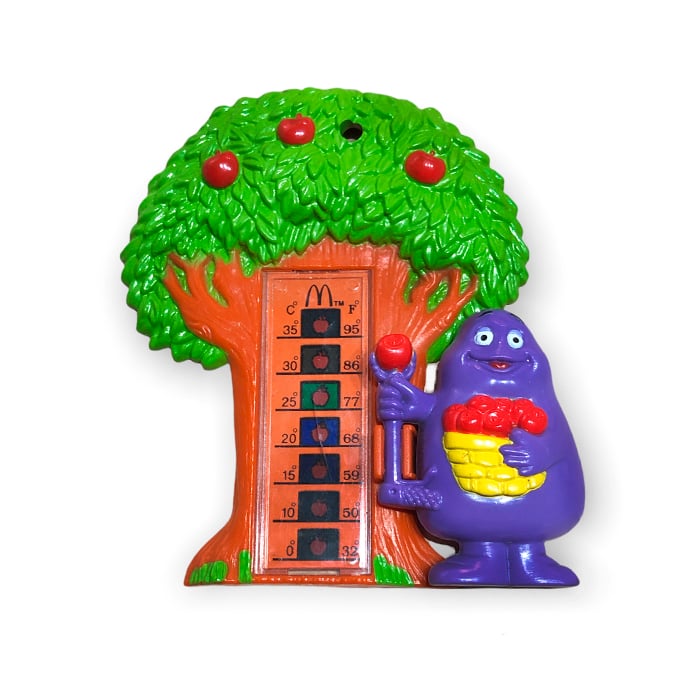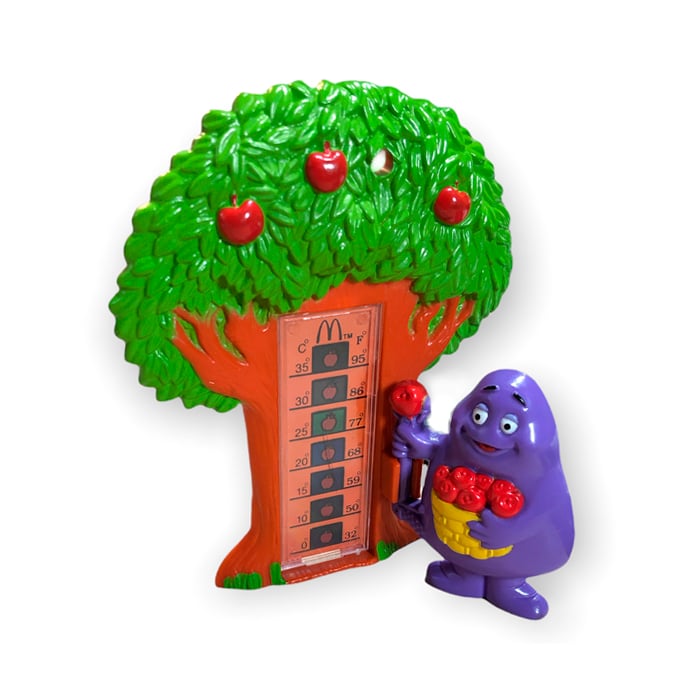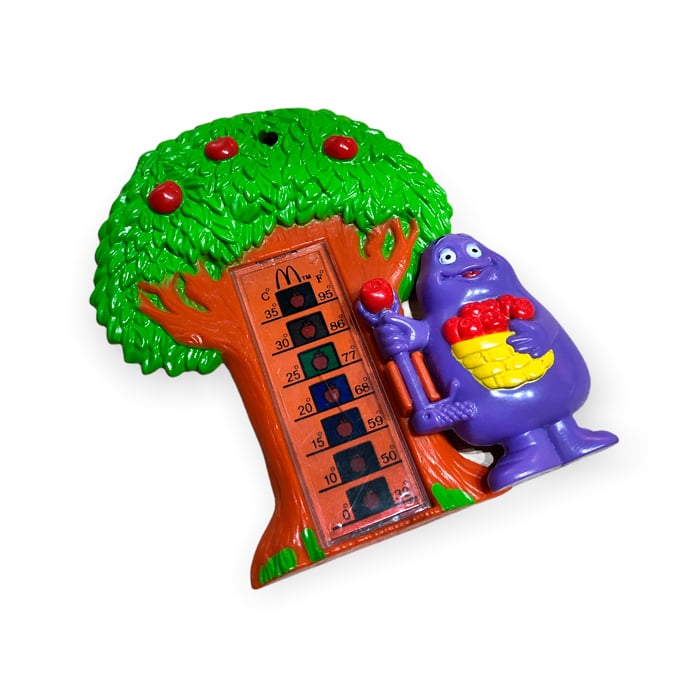 1992 Collectible thermometer to hang on the wall or place on the table.
Grimace From McDonald's Japan.
From "Mc Weather Characters Foreign Toy Set - Happy Meal"
Small tear in the clear plastic.
Collectors only!
Size: 12 x 10 cm
*small bump on the front but It works perfectly.